Puro is one of the first companies in New Zealand growing low THC and high CBD medical cannabis and we're growing it at our two premium Marlborough sites - Kēkerengū and Waihopai.
These sites have been handpicked by our team for their intense UV ratings and high sunshine hours (an average of 2,457 per year). Cultivating two different plant varieties across two distinct sites gives Puro access to two unique markets, and two distinct income streams.
We've invested in considerable infrastructure at these premium sites, including the country's largest drying facility, a research centre and a seed, genetics and breeding facility (due to open in August 2021).
With this natural advantage, world experts by our side and a dedication to growing chemical-free cannabis, organically and sustainably, Puro is poised to produce some of world's best medical cannabis and to become global leaders in cannabis genetics and seed production.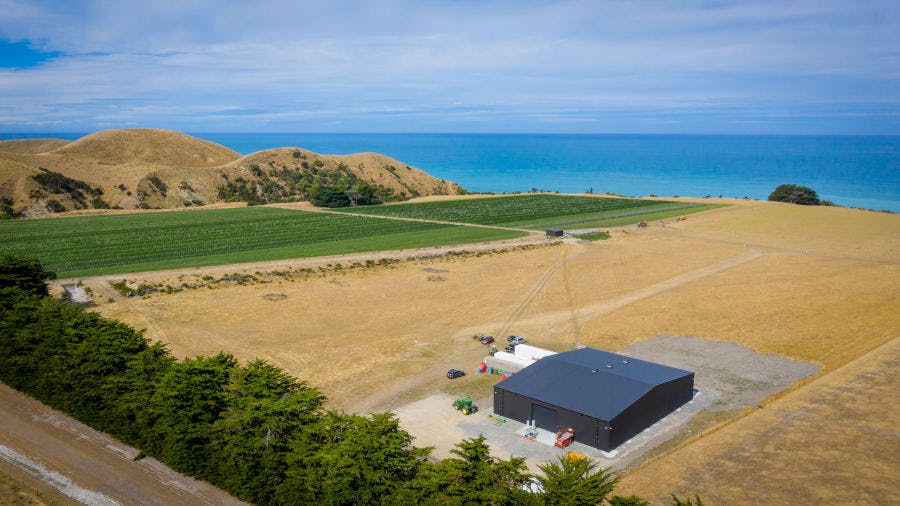 Kēkerengū
Winterhome has been farmed by the Macfarlane family for more than 130 years - it is a privilege to be able to access this special place.
Overlooking the Pacific Ocean, this elevated property provides a very special microclimate well suited to growing low-THC hemp in the open air. The coastal location protects plants from frost damage, while the gentle salt spray helps to naturally ward off pests and disease.
In late 2020 we planted 10 hectares of low-THC medical cannabis plants at Kēkerengū, making Puro the largest medical cannabis grower in the country.  These plants were hand harvested in March and April 2021, with 25 tonnes of wet material dried and processed in our on-site drying facility – the largest medical cannabis drying facility in New Zealand.
Our boutique drying processes for our organic outdoor top flower has produced a truly premium product which will be supplied to local and export markets.  The remainder of our outdoor plants have been machine-processed and will be sold in bulk form suitable for high value extraction.
Puro is growing under organic protocols at Kēkerengū with the crops certified as compliant with the organic standard. Click on this link for further information on our organic certification.  For photos and videos from New Zealand's first commercial harvest of medical cannabis see our gallery page.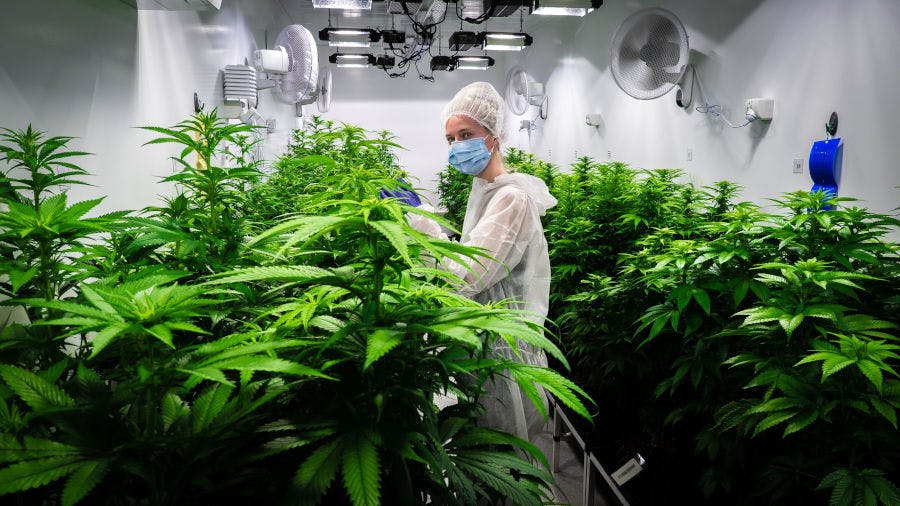 Waihopai Valley
Puro's research and indoor growing site is nestled in a quiet area of the Waihopai Valley in Marlborough. It is here that we are growing our indoor cultivars – plants with low THC, high CBD and an equal mix of THC and CBD.  Our plants are hand-harvested and boutique-dried and will be sold as premium dried manicured flower or plant mass for extraction. Our first harvest was completed in May 2021.
Our Waihopai research facility was opened in September 2020 and our purpose-built cannabis seed, genetics and breeding facility will be opened in August 2021.  Combined, this will be the biggest, purpose-built facility of its kind in the country.
Puro's breeding programme is led by two global experts in their field: geneticist Anna Campbell with a PhD in plant biotechnology and global cannabis agronomist and Churchill Fellow Tom Forrest.   Anna and Tom bring the science, networks and strategic partnerships of AbacusBio and Indicated Technology, and they are backed by Puro's formidable research and cultivation team.
With world-leading genetics, expert knowledge and a data-driven approach, the scene is set for Puro's Waihopai Valley research and breeding facility to lead the world in cannabis genetics and seed production.
Puro has built a solid foundation on which to grow – and we have secured the space to do just that.
Puro has nine hectares under lease at Waihopai for our indoor growing operations, and 25 hectares under lease for outdoor growing at Kēkerengū. The business could be expanded significantly with the use of additional adjacent land – we have up to 33 hectares available at Waihopai and 80 hectares of flat land available at Kēkerengū.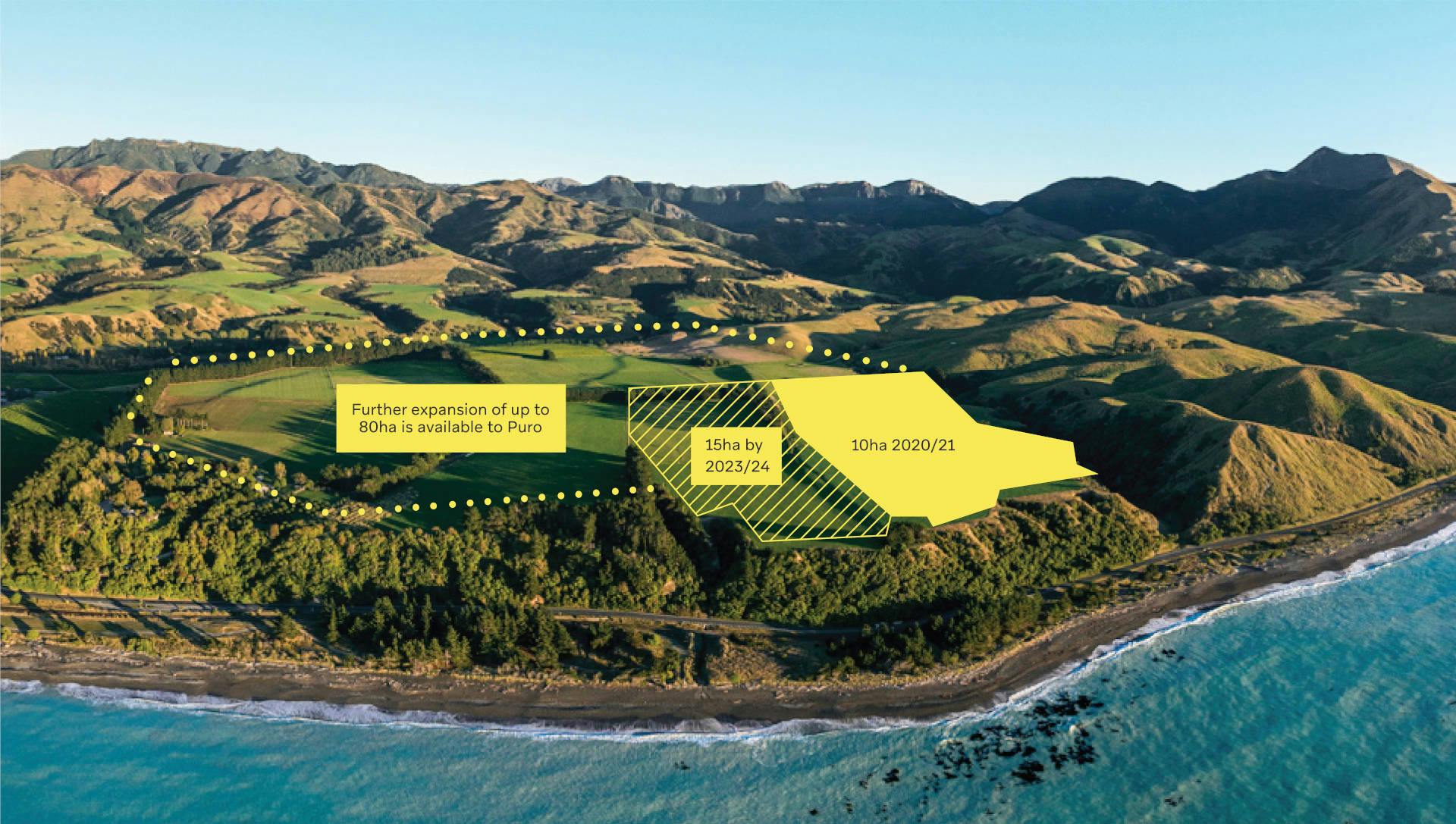 Waihopai is currently home to Puro's research headquarters with expansion plans for the site well underway, including a breeding facility scheduled to be completed in August 2021. This breeding facility will play a vital role in continuously improving crop genetics while acting as a nursing facility for seed production and commercial glasshouses.
Resource Consent has been granted for over 18,000m2 of indoor growing facilities which will be constructed in a staged approach, with the phase one glasshouse and header house along with water storage to be the next step in Puro's development at the Waihopai site.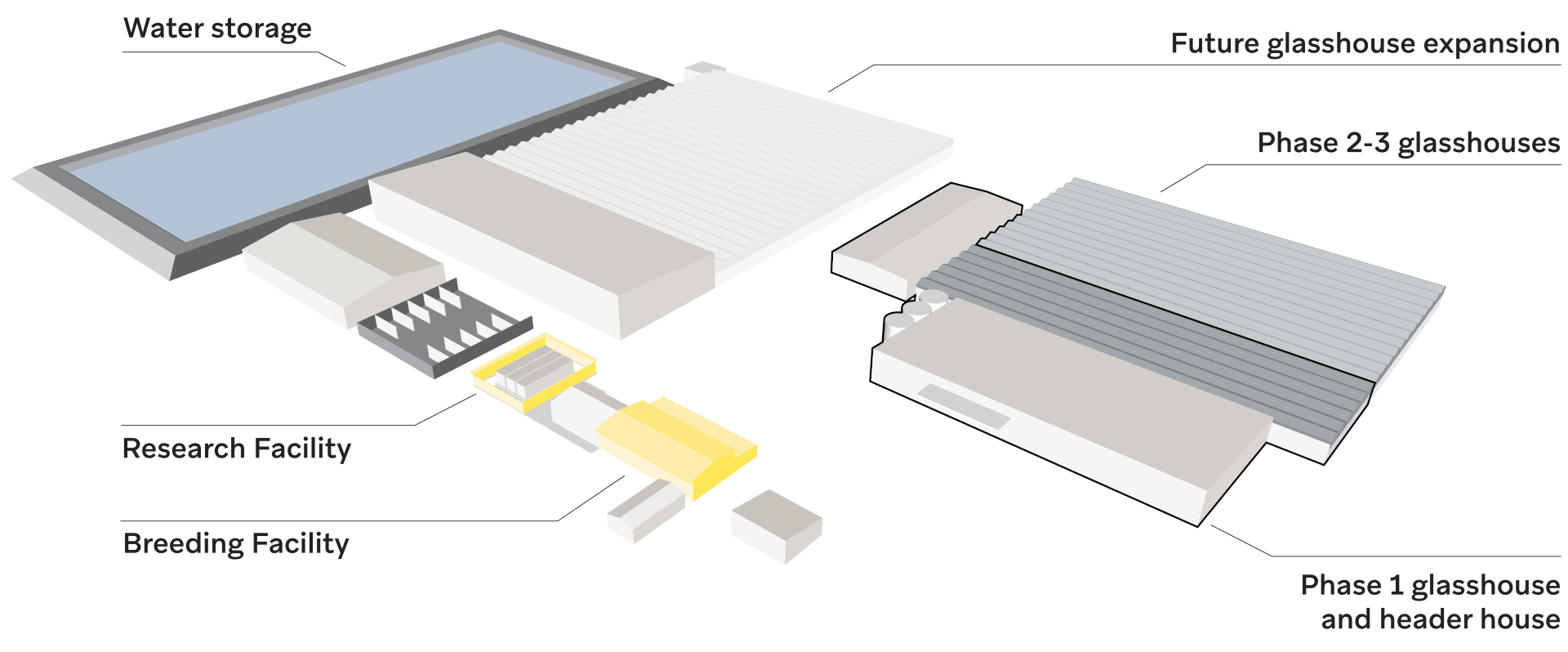 The successful completion of this glasshouse development will cement Puro's dual income streams (outdoor and indoor growing), providing an expanded asset base and complementing our existing research and breeding programmes.